< BACK TO Industries We Serve
< BACK TO Agriculture
UltraFlyte™
The world's most innovative auger technology. Ask for it by name.
Our patented UltraFlyte™ is a flighting technology that delivers the most cost-effective way to reduce wear and increase output. The concave carrying face and smooth transition to the thickened outer edge delivers the most advanced flighting on the market.
This efficiency in design with the large concave carrying face allows you to reduce your cost per tonne while a smooth flight transition without a wear point and chrome surface treatment increases the life of the auger by 50% over the competition.
Make sure to ask your dealer for UltraFlyte™ when selecting your equipment today.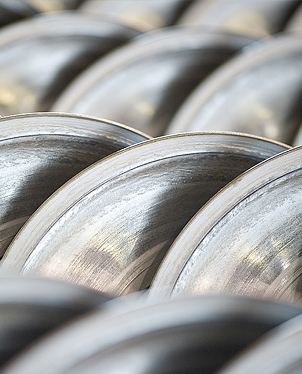 Patented UltraFlyte™ auger flighting
UltraFlyte™ Advantages: Large concave face for faster conveying • Smooth transitions means no wear point • Thicker outer edge